NFNV-Nigeria engages women NMSMEs on financial inclusion post COVID-19
NFNV Nigeria
The New Faces New Voices (NFNV) Nigeria, engaged women in business in its first series of Women Leadership and Financial Inclusion (WLFI) workshop on enhancing financial inclusion for women in Nano Micro Small Medium Enterprises (NMSMES).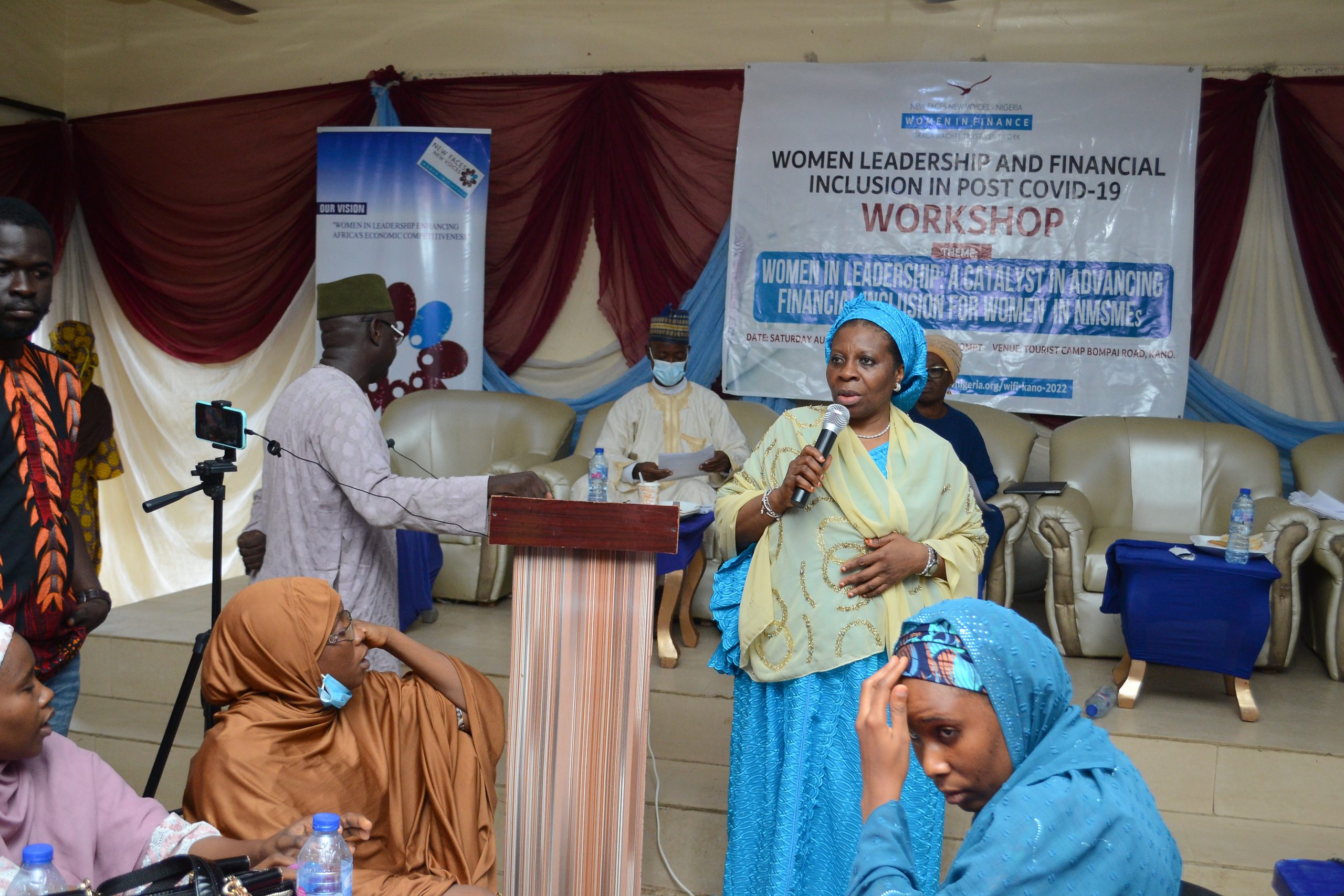 KANO FOCUS reports that the WLFI workshop which was held in Kano had experts and stakeholders in finance and business who explored strategies to economically empower the women in finance to amplify their contribution to the country's economic growth, post-COVID-19.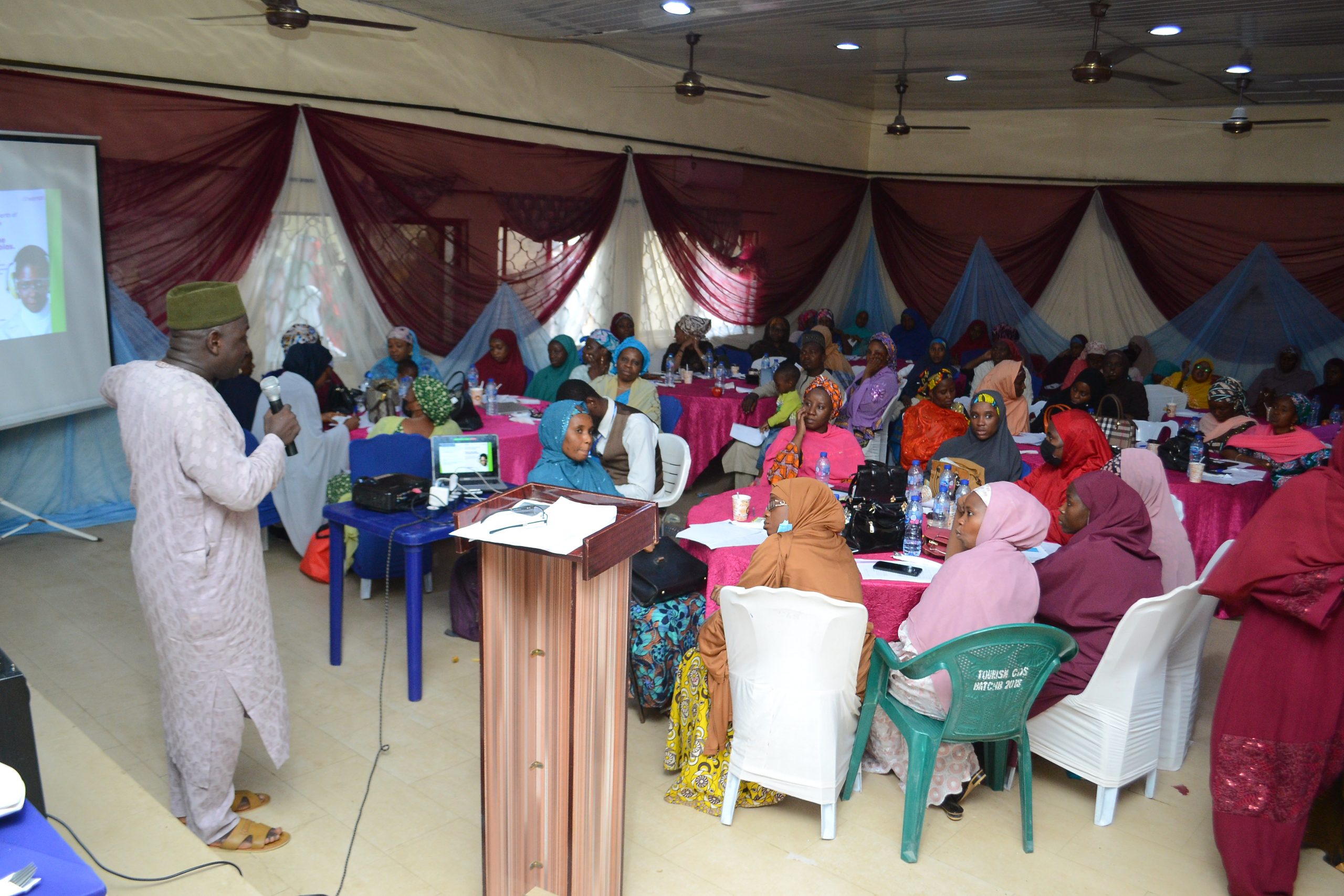 In her address the NFNF-Nigeria country director Hajiya Aisha Debola Aminu said women entrepreneurs are confronted with a myriad of challenges such as inclusive access to financial products, business structures, access to market, socio-cultural bias amongst others and the workshop came against the backdrop of building and ensuring that women are financially included increasingly.
"This workshop seeks to create a synergistic collaborative and mutually beneficial platform in which the northern women entrepreneurs can engage effectively for profitability and productivity in the region." She said.
Also speaking, the NFNV-Nigeria patron Alhaji Shehu Muhammad (Sarkin Shanun Kano), noted that for women's financial inclusion to be enhanced, they ought to be key decision and policymakers in the country so as to further aid women's financial empowerment in the country as the decision/policy-making body in Nigeria is composed of a higher percentage of men.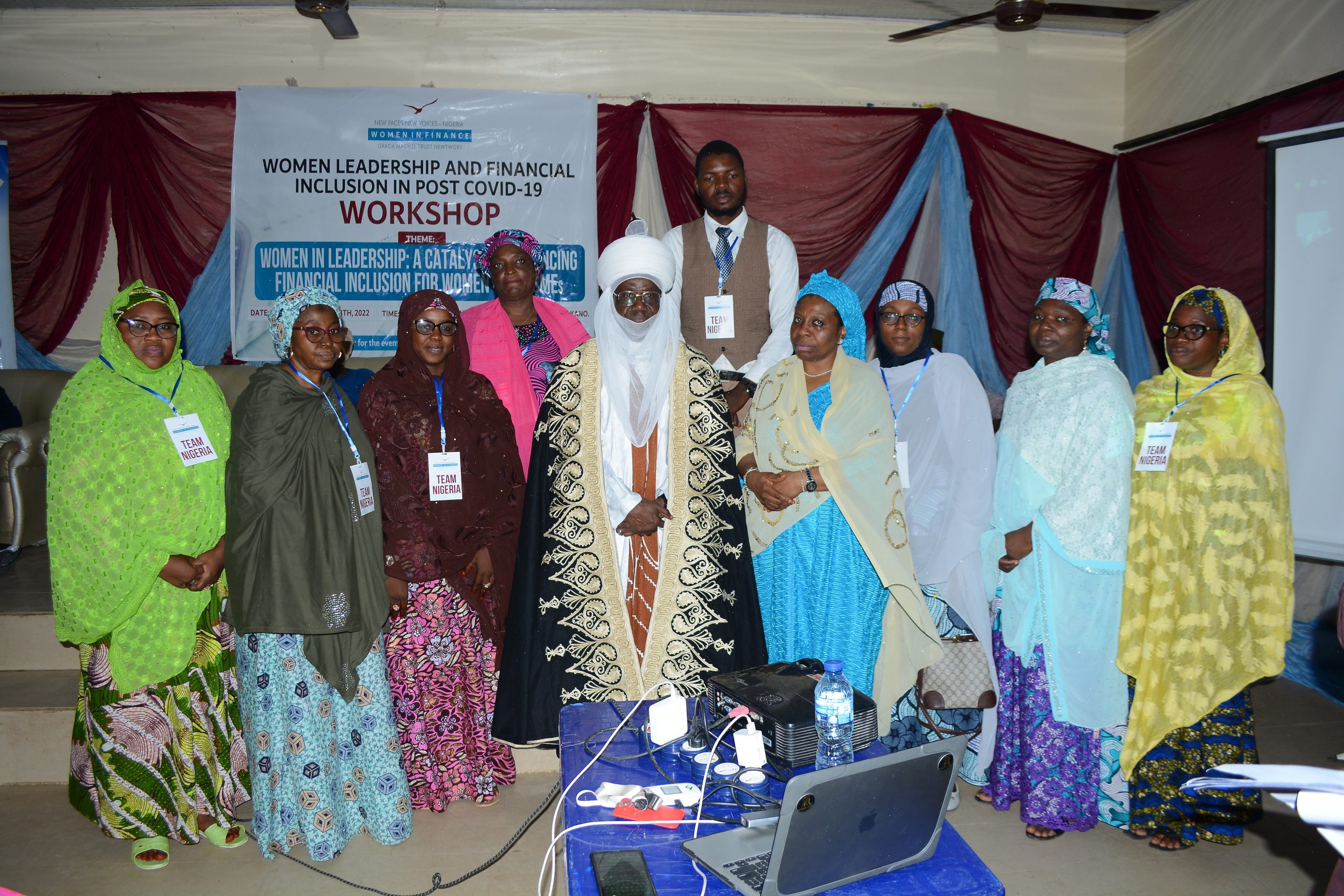 He said," women's financial inclusion efficiently close solves the gender inequality on access to finance, thereby benefitting the society both economically and socially."
Equally, a finance stakeholder in northern Nigeria, Ali Mohammed, noted that women can grow their businesses from the nano to micro and subsequently larger enterprises if they take advantage of the recent services provided by financial institutions and also do businesses online, as the COVID-19 lockdowns affected many businesses without virtual presence.
Mrs Helen Emumwem, a gender consultant to NFNV-Nigeria said the conflicting statistics on women's financial inclusion in the country, makes them disadvantaged in finance.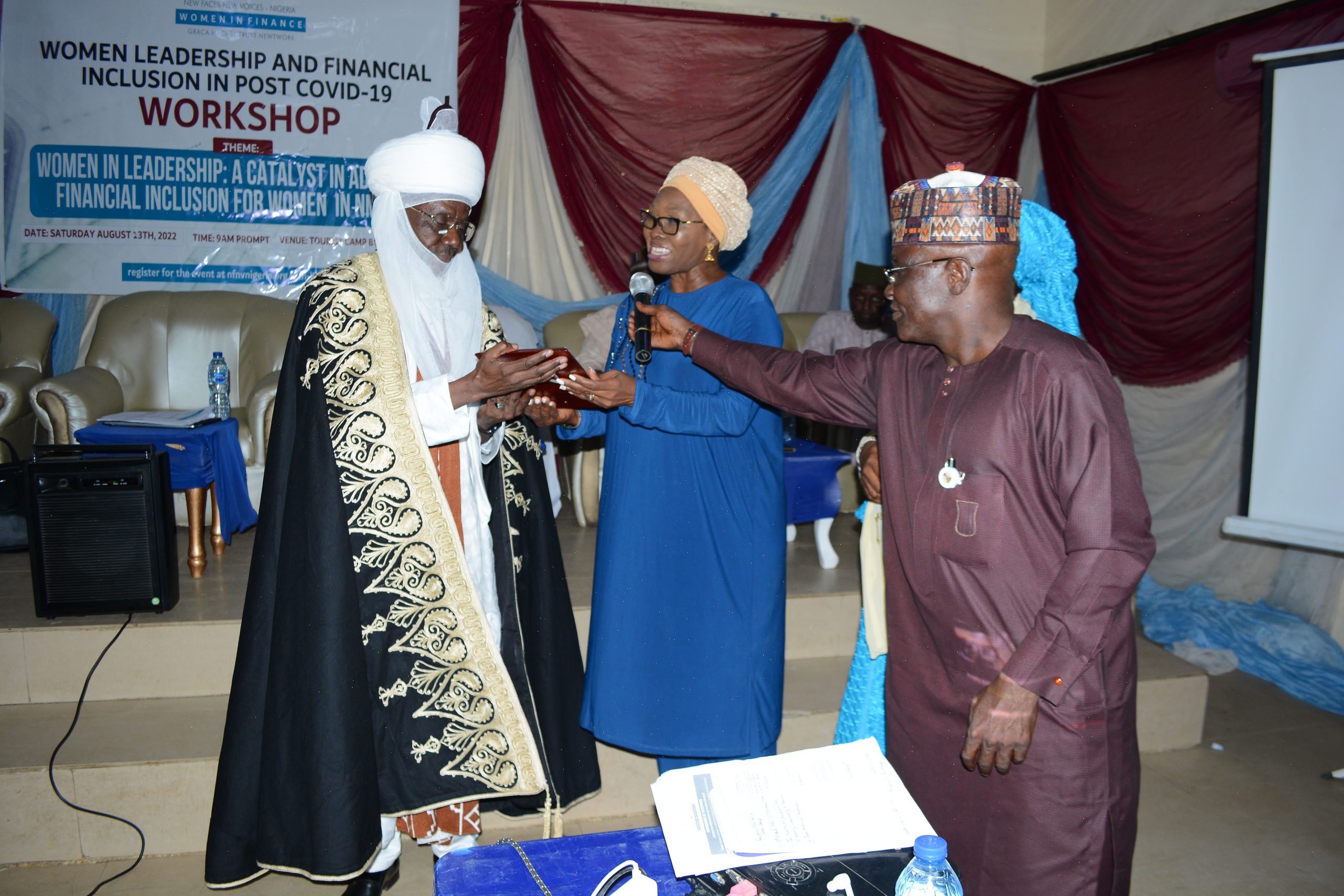 The aftermath of the COVID-19 pandemic showed that despite difficulties and unforeseen eventualities, women are strong because they have and are bouncing back to their business, hence the importance of women's financial inclusion." She said.